KVAS Restaurant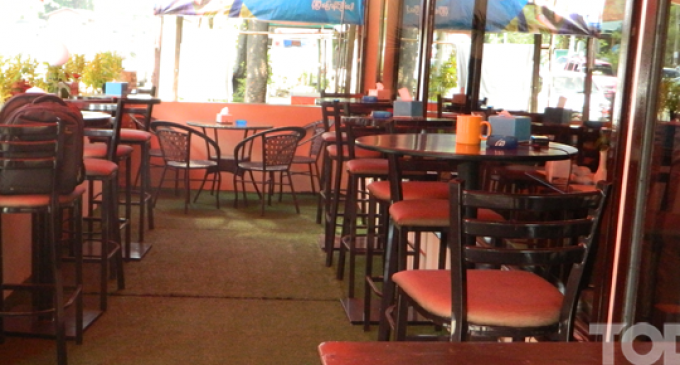 This month we'd like to put you onto a shop that sells Russian foods as its speciality _ the first of its kind in Myanmar. There you can enjoy eating and drinking at economical prices.

Location
No.202, Yanshin Street, Yankin township, Yangon. Phones: 09-420076014, 09-43168142, 09-975164602.
Opening time
The restaurant was first opened on 25 December 2014. Daily opening time: from 9 am to 11 at night.
Name and aim
The name of the shop, Kvas, is a Russian word for a Russian beverage. The aim of opening this shop is to sell Russian foods for Russians here in Yangon as well as for Myanmars to try tasting Russian foods.
Menu
Varieties of salad and soup, such as Bliny Pancake, Bliny Salmon, Chicken Steak, Homemade Pork Sausages, Olivier Salad, Pork Gulyash, Rye Bread, etc. Cocktails and alcholic drinks are available as well as soft drinks, tea, coffee, etc.
Prices
Prices range from 500 kyats to 1,000 kyats for one-item breakfast. A complete lunch for one person costs 4,000 kyats. Usual Russian food items start from 1,000 kyats and go up to 6,000 kyats.
Service and decor
The restaurant offers services for partying and meetings. Settees are arranged in its own style.
What's special
What's special about the shop is its Russian foods and Russian drinks. There is a Western- style bar, too.
Customers
Most of the customers are Russians, and there're also those young and middle-aged people wishing to enjoy a quiet relaxing time. There're occasional business meetings.
Plans for the future
There is a plan for a large shop that sells many kinds of food. There is also a plan for delivery service within Yankin township. There is yet no plan for delivery service for other townships due to traffic jam.
Translated by-Nyunt Thaung