New Challenges of Myanmar's Economy Seminar held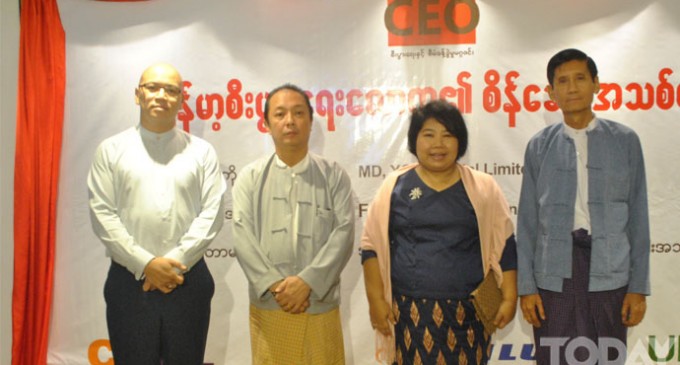 On July 23, "New Challenges of Myanmar's Economy" seminar, organized by CEO magazine was held at Marvel Hotel Mandalay in Mandalay. It was aimed for businesses in Myanmar to make preparations so as to keep the ups and downs, change and movement of the present national economy up with the demands of the era.
At the event, U ThuraKoKo, managing director of YGA Capital Ltd, discussed about investment situations of business sectors in Myanmar on the topic of "Investment and Myanmar's Economy". Daw Aye Aye Thant, founder of AAT Business Centre, discussed about how SMEs can get opportunities among any changes happening in Myanmar on the topic of "Newly-emerged Economic Opportunities and the Role of SMEs. Dr Min Aung, senior consultant of Myanmar Rice Association, discussed about trade sector of farm produce changing in the past, present and future in the agri-based Myanmar on the topic of "Analysis of Trade of Rice and Farm Produces".
Together with CEO magazine, City Mart Holding Ltd, PAN Sport Wears, SaiLun Tires and U KarKa Company participated in the seminar as sponsors.
Powerpoints used by the speakers at the seminar can be downloaded in the following links.
http://www.ceo-myanmar.com/wp-content/uploads/2017/07/U-ThuraKoKo.pdf
http://www.ceo-myanmar.com/wp-content/uploads/2017/07/Daw-Aye-Than.pdf