TS1 Yangon Introduces Décor and lifestyle Brand LALA CURIO as Part of its Latest Retail Concept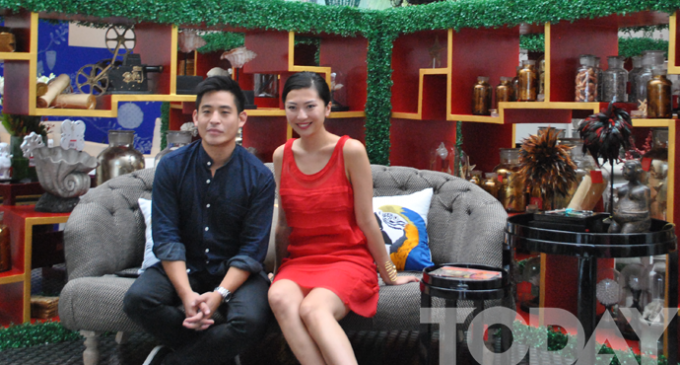 Yangon, Myanmar (11 June, 2014) – TS1 Yangon, Myanmar's first pop-up concept, launched Hong Kong-based décor & lifestyle brand LALA CURIO as part of its latest retail offering. Bringing historical and international influences to contemporary living, this collection of furniture and home accessories is available for viewing and sale in the TS1 Yangon retail space from 13th June ill 8th August this year.
The retail component of TS1 Yangon opened in April this year with Myanmar Made, a label focused on showcasing the best and most interesting products found in Myanmar today. In keeping with the pop-up concept the retail space will now house LALA CURIO'S collection of internationally influenced and traditionally crafted furniture, tiles, lighting, accessories and soft goods.
LALA CURIO'S collection reflects humour and curiosity. Materials and techniques culled from across cultures and across time, are woven into unique creations and brought into the scene of your everyday living. Traditional motifs are found in contemporary frorms as cross-cultural characteristics collide elegantly. Rock crystal boxes, coral-woven chandeliers and the array of curiosities create a space that harkens back to the 16th century, when world-trekking collectors return from their travels with trinkets and treasures.
LALA CURIO was the featured designer for renowned Luxury Home Décor show, Maisonet Object Paris, at their first show in Asia held in Singapore this March. LALA CURIO was invited to design Maisonet object's VIP  Club of 4,000sf, where the collections shown will be brought to TS1 Yangon.
LALA CURIO was founded  by Laura Cheung, a graduate of BFA in Interior Design at Parsons School of Design, New York City and Masters in Fine and Decorative Art from Sotheby's Institute of Art, London.
With a passion to create beautiful objects and curate dramatic spaces, Laura has spent the past two years working in China, Hong Kong and Southeast Asia to develop her production sources towards building LALA CURIO. She has partnered with some of the best craftsmen in furniture and decorative arts to actualize her designs.
TS1 Yangon is located at Transit Shed No. 1, between Lanthit Jetty and Kaing Dan No. 1 Jetty, Oo-Pa-Sa Street, Seikkan Township, Yangon, Myanmar. It is open daily from 10am to 8pm and has three distinct spaces: a gallery, a retail space and restaurant which will open in the coming months. In keeping with the pop-up concept, new gallery exhibitions, retailers and menus will rotate in to Transit Shed No. 1 regularly.
The space will also host a carefully planned programme of cultural and social activities, including concerts, literary readings, performances, screening, trunk shows and workshops.