Yoma Strategic to Open Myanmar's First KFC Outlet in Heart of Downtown Yangon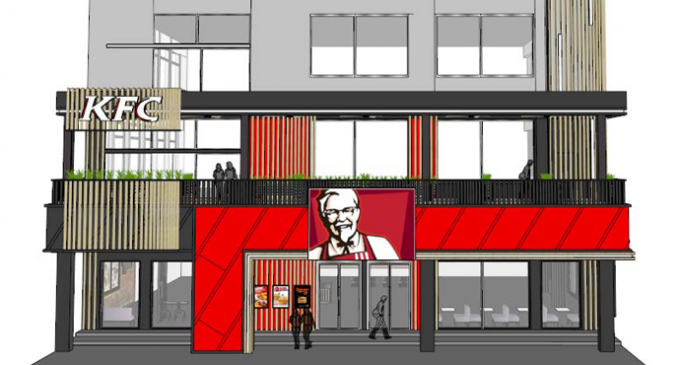 Yoma Strategic Holdings Ltd, the franchise partner of KFC in Myanmar, will open Myanmar's first KFC outlet across from Yangon's famed Bogyoke Market at No.375, Bogyoke Aung San Road, Pabedan Township.
Located in the heart of Myanmar's commercial hub and historical melting-pot of commerce, culture and cuisine, the two storey downtown locale will be perfectly situated to bring KFC's world-famous blend of 11 herbs and spices to the diverse cross section of people living, working and playing in the area.
"Our first restaurant in the heart of downtown Yangon will enable us to introduce KFC's famous Original Recipe Chicken to the diverse mix of people who live and work in the area. Our hope is for KFC to become a welcome respite from the hustle and bustle of downtown and a place where people can connect and bond," said JR Ching, Head of Business Development, Yoma Strategic. 
Yoma Strategic will open several more KFC locations in Yangon before the end of this year.  KFC, part of Yum! Brands, will become the first major American quick service restaurant to establish a foothold in Myanmar. Yum! Brands is the worldwide leader in emerging markets such as Myanmar with more than 15,000 restaurants and a nearly two-to-one advantage over the nearest competition. Further details regarding the grand opening of Myanmar's first KFC restaurant will be released next month.