DAW SU MIKO Finance Director Royal Modern Furniture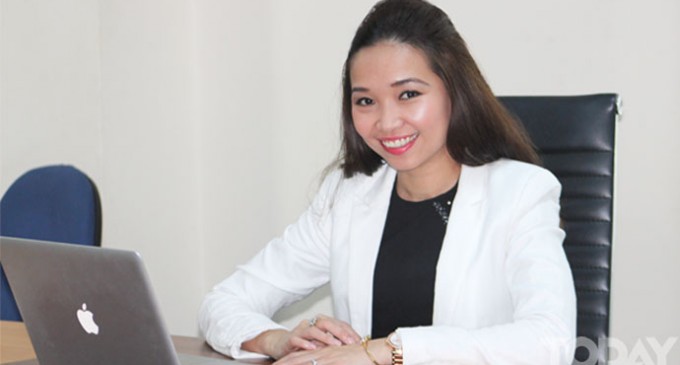 About the "Royal"
The Royal Modern Furniture is my husband's family business that was started as long as as 1997, a full twenty years old now. My husband is that company's CEO. It was only after my marriage to him that, I joined it to help him with his work, I should say. The company gradually grew into a bigger business with many shareholders.
"Royal" Branch shops
At the moment we have two branch shops in Yangon and two in Mandalay. In Mandalay it is at Diamond Plaza and Mingalar Mandalay. In Yangon it is at Yuzana Plaza and Taw Win Center.
Products on sale
There is a wide range of products. That is, generally speaking, home and office furniture. We've now stepped into the home decoration sector as a one-stop for home and office furniture pieces.
Products made in-house?
We have two factories where sofas are made of wood pulp. They are just as old as the company it self. We also supply customized furniture. Currently we are catering to banks, restaurants and holels.
We sell products from Thailand, Malaysia, Japan, Korea, Hongkong and China. We're acting as an agent for Japan's Uchida products.
Fashionable Design
To keep up with latest fashion in design, we dispatch our key players in the field to international furniture fairs such as those in Malaysia, Shanghai, China and Thailand. We also keep in constant touch with our main suppliers, sharing views and ideas to make sure of our fast presence on the market.
Customer Satisfication in respect of price and quality
There's no cause for concern because the raw materials imported were selected carefully by our staff members themselves and they are therefore QC-passed. So there should not be any worry about quality as well as about price that matches with the quality.
Plan for expansion
At the moment, I should say we've expanded into interior decoration. As part of our social welfare effort we're running a school that teaches technology in Kaw-hmu Township near Yangon. Bed and meal there are free. It is a vocational school that can create job opportunities for the trainees. We now have on sale low-priced settees with the trainees. We now have on sale low-priced settees with the brand Shwe Kaw-hmu.
We have plans to help them start up on their own. Kaw-hmu has an abundant supply of cane and bamboo, requisite materials for making furniture pieces. We have a plan for training in this craft.
Another thing is, we have opened a free medical clinic there that opens every two weeks. We're now in its seventh opening. It is operated by doctors from Yangon. Patients are provided with free transport. Patients, from about 15 villages around, number over 300 a week. We have plans to work, step by step, for improvement in their health, education and economy.