Interview with Daw Nu Yin Htwe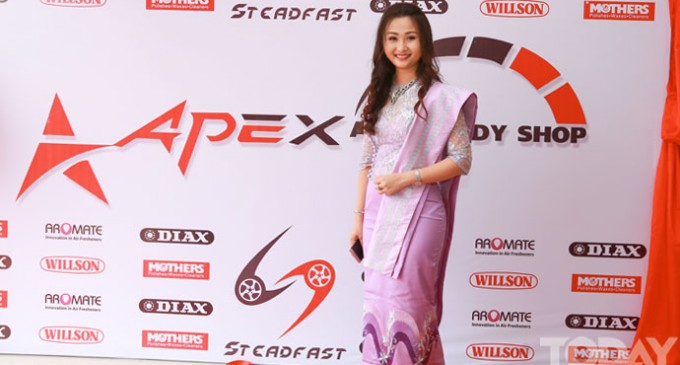 The following is an interview with Daw Nu Yin Htwe, Managing Director Diamond Class Co., Ltd, a company that produces and sells silk and cotton fabrics with multifarious designs.
Educational background
I got a degree in physic from the Dagon university in 2009. And in 2012 got Bachelor of Design in Fashion & textile from Sydney University of Technology, Australia. I came back to Myanmar in 2013 and started up my business requirement, I attended the MBA class. Some time last year I attended a course in Total Quality Management in Osaka, Japan, a course that focuses on quality control.
About the company
In 2013, the first year of the company, there were four staff members including myself and two machines. At present I have 14 Japan-made computerized embroidery machines, over 20 other machines and over one hundred employees. As part of our core business we have a design team that turns out new design, on a daily basis. We also offer customized design and Logo design services. As part of our weaving business, we're distributing silk and cotton woven fabrics to Yangon and other big towns. We use new materials locally available as well as those from abroad.
We import mostly from four countries: Japan, Thailand, China and India. And, Locally, it's mostly from Mandalay, Amarapur, Sagaing, etc.
Personal motto
The motto of the company is Greater care, Greater Efficiency, which is also my personal motto. Greater Care is all about stakeholders and Greater Efficiency is all about products. One must be a better person today than yesterday and a better person tomorrow than today.
Dealing with stress
I'm an avid reader and read a lost of inspirational books. Like those by venerable U Zawtika. I read books that has practicable ideas, especially strategy and management.
Lifestyle
I have no particular lifestyle. I always try to have a balanced life, adapting my lifestyle to the need of a particular situation.