U Aung Tun Managing Director (Myanmar Investments International Limited)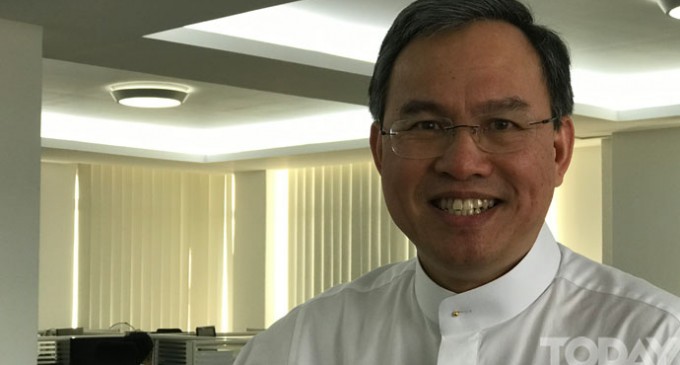 Pleasue describe about yourself and the industries you have been working in throught your career …
I received an engineering degree from the Imperial College, London . In 1982 I joined the Corporate Finance Department of Kleinwort Benson in London, where I held a position responsible for Mergers and Acquisitions. In 1987 I founded the Seamico Seurities Plc. and worked there as CEO. Seamico Securities Plc.is a company that deals with Corporate finance, fund management and stock brokering. It launched its IPO on the Stock  Exchange of Thailand in 1995. Its business expanded beyond Thailand, into Hongkong, London and Mumbai.
In 1999 Thai Strategic Capital was launched, with investments made in B-Quik, Modern Asia Environmental Holdings and Wuttisak Clinic. Further investment is made in joint venture with Prudential Plc, HSBC Private Equity (Asia) and CVCI.
I have been through various experiences working in such fields as finance, tinned  tuna industry, waste management, hotel business, car repair service, cinematic industry etc., in various capacities as director, audit committee member. I also worked as a board member at GHP Arbitrium (Far East, Draco PCB PCL., Nam Seng Insurance PCL and Lakeshore  Capital Partners Investment committee. I was also a BOD member at the Private Equity & Venture Capital Association that co-founded by me in 1989.
Your comments on Myanmar Investments International Limited
Myanmar Investments International Limited (MIL) made its first entry into London Stock Exchange's Alternative Investment Market (AIM) in July, 2013. Since then we've managed to increased the investment in Myanmar up to USD 30 million. Our aim is to invest in various in sectors of Myanmar's economy. For example, we have in mind to invest in such sectors as hard infrastructure i.e. telecom, electricity, water, communication as well as in soft infrastructure that is, financial service education and health care service, manufacturing, tourism, agriculture, household goods and services and logistics.
MIL is a public company legally founded in British Virgin Islands. It was founded with the air of seeking opportunities for business investment. All its BOD members are  confident that Myanmar has good prospects for long-term investment. And Myanmar is the very focus of attention in the policy of Myanmar Investments.