Taungyoe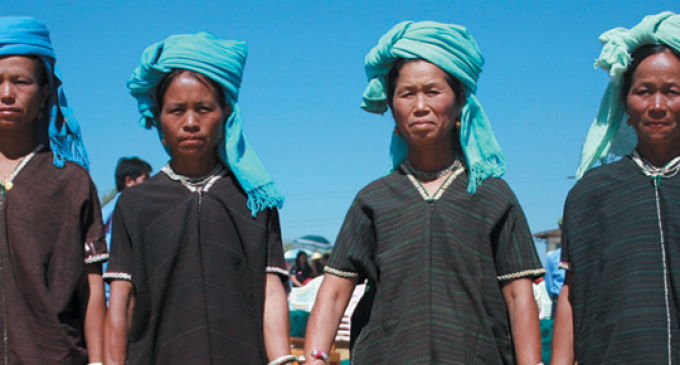 Taungyoe tribes were an ancient Myanmar lineage who moved up the mountains from flat mainland of Myanmar country, it was what historian researchers' thought. Because of why was Taungyoes' speaking words were too similar to the speaking words of Rakhine tribes as well as the speaking words, traditions and customs, accents, foods, and folk tales of Dawei tribes. In the light of the saying words some said that "Root of Taungyoe from Rakhine", it was known that Rakhine prisoners seized from Danhyawaddy battle field in the reign of His Majesty King Ahnawrahtar, Bagan Era were sent to southern Shan where Taungyoe loving present-day and from there they become Taungyoe tribe. But some said that Dawei tribes who joined Myanmar royal Army when King Ahlonsithu made touring was requested to let them to live there at the time of arriving at Shan and from this time onwards Taungyoe tribe emerged.
Whatever it was, nobody can refused that Taungyoe tribes were descended from ancient lineage as their root of native, traditions and customs were similar to that ancient Myanmar genealogy.
The region of Taungyoe was Tharmaing-khan region, Pinlong region, Pawehla region, and Pindaya region. Taungyoes' traditional costumes happening to vanish was for about 90 years since they were living mingled with other tribes; Danu, Palaung, and Pao.
Formerly, Taungyoe women were wear-ing thigh-long back strap smocks and in their heads were wrapping the turban that long about four feet. But today, Taungyoe women bought only Myanmar clothing that was easily buy and some thought they were Danu. Actually, wear-ing style and culture of Taungyoe was older than Danu and had unique one. So, the first and foremost holding of family festival of Taungyoe holding at Sekaung village in Pinlong Township on the year 2010, fixed back the modernized traditional apparel meeting with the ancient culture which was recently revealed wearing by Taungyoe tribe women. The former apparels were backstrap, weaving selves while the revival new costumes were sewed the sequences on the black velvet cloths easily bought at the market.
Amid the seasonal festivities of Taungyoe tribes, Tarteck Pwe as the greatest, it was said. They usually hold Thingyan (Water Festival) of Taungyoe (named it by them "Tarteack Pwe") in Tagula (the first month in Myanmar Calendar) when it was the end of farm works. In the Tarteck Pwe, Taungyoe men and women were going to the monasteries to offer the Tar Aoe (earthen small water pot) carrying on their heads with playing Maung-sai (gong instru-ment) and Si Sai (something kind of music instrument) joyfully. Tarteck Pwe was to be celebrating long for 24 days at the villages alternatively from the ascend day of Thingyan. In fact, Tar-teck Pwe was the great day as it was to reunion of each family, each friend, each village of Taungyoe tribe who were tired with the farming works year round and also for the maids and bachelors fiding their soul mates.
U Hla Myint Swe