Philippe Battel Area General Manager, Myanmar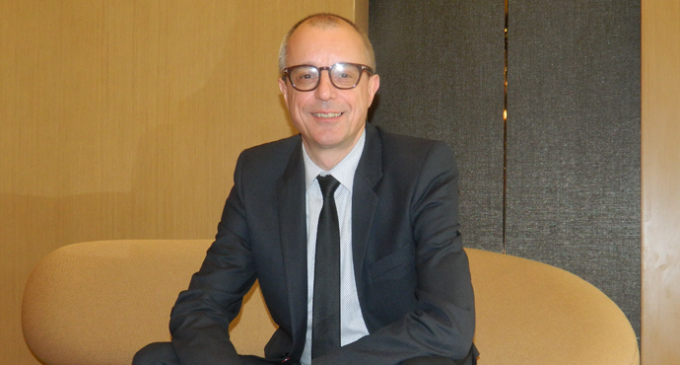 Please introduce yourself first…
I am a single child of a family of farmers in France.
Education background
I was graduated in Human Resources from University Paris XIII.
Work experience …
I started my career in Cameroon with Total E & P oil company. My mission was to hire people from Cameroon to work on the platform. Coming back to Paris I took a job as Human Resources Director with a publishing company named Bertelsmann . Then I join Accor. The adventure starting in the US as trainee in a hotel to learn English. I worked as doorman, house-keeper then moved back to Human Resources department in the New York Headoffice follow-ed by Sofitel Chicago, Sofitel Los Angeles and then in Miami as General Manager. After 6 years I was supposed to go to Canada but at the very last minute, the opportunity brought me to Indonesia, in Novotel Toraja on the island of Sulawesi. After Miami it was a very interesting experience : fax was working from time to time, we had our own farm to feed the guests. After a year I moved to Bali, first to take over the Mercure Sanur, then to be in charge of the Accor hotel network on the island. It was 11 fantastic years of growth. When I left I was coordinating 17 hotels. It was time to move on to a new adventure. Myanmar was the natural destination for that.
Your responsibility in Novotel Yangon Max?
I am directly in charge of managing the Novotel and I have a role of area general manager for the Country.
Challenges for you working here
There were mainly 3 challenges : the first one is to bring the international standards to meet the guest expectation coming from all over the world. The second one is to find the supply we need to build and to run the hotel. The last one is to find qualified employees.
With the existing project and upcoming project, how many Accor projects here?
For the time being, Novotel Yangon Max, Novotel Inle Lake Myat Min and Lake Garden Nay Pyi Taw Mgallary Collection, two aibis; one is here in Yangon , one aibis in Mandalay. Some additional properties are under nego-tiation.
Concerning the in-house facilities in Novotel Yangon Max…
After completion, we will have four restaurants, all day dining (24hrs) international food, a Chinese restaurant, a Japanese restaurant, and a French restaurant which will open soon
What is your suggestion for promoting Myan-mar as a destination with your experience?
I need to say the tag line "Let the journey begin", it's fantistic!'. In few words it summa-rizes our situation. It brings energy and shows how much we are looking at the future.
All the effort that the country is doing right now to clarify the law on investment and trading will definitively help the development of the country. We cannot expect to see changes happening over night. We need to be patient, but, with passion everything is possible.
Is Novotel position mainly for the business travellers?
Talking about Novotel Yangon Max we envision, 60% businessmen and 40% leisure. The time will tell if we are right.
Languages you can speak?
French, English and a little bit of Indionesian and a few words of Myanmar
Places you have been to in Myanmar….
I mainly work in Inle, Ngapali beach, Nay Pyi Taw and Mandalay.
Any recommentations for these places you've visited
Concerning scenery, Mandalay is terrific, Yan-gon is energy, Nay Pyi Taw is free of traffic and Inle for its uniqueness.
Any sports you do?
A lot of walking. Would you believe if I tell you I walk between 5 to 10 km a day in the Novotel Yangon building itself?
How you manage your time?
I arrive at hotel at 8am at the latest and I leave whenever I am no longer needed. It can be 6pm or midnight even later based on the events happening in the hotel.
Favourite Myanmar food
Mohinkha especially at Feel restaurant at 115-mile.