Othentic & Wine Bar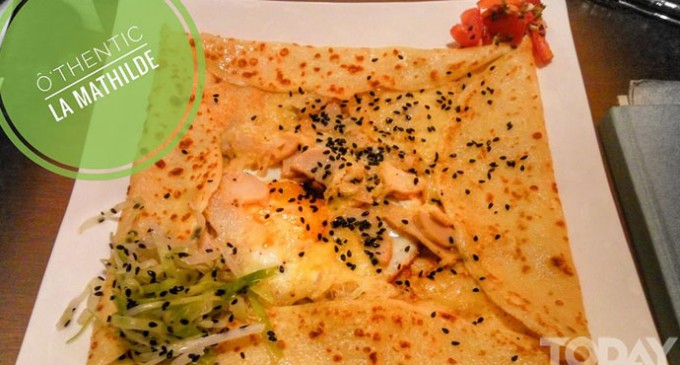 This month, we would like to recommend you to an authentic traditional French Creperie which combines French elegance with an Asian flair. The concept of this authentic French restaurant is to offer a unique customer satisfaction; to propose freshly-baked and cooked dishes served by French-speaking staff, at a cheap price.
Menu
It offers not only authentic French foods but also French foods just a little bit inside Asian taste. Price ranges of breakfast a la carte including pancake, crepe, toast, omelette, etc are from 3,500 Kyats to 7,000 Kyats. Set lunch menu is 8,500 including soup of the day (with garlic, onion, carrot, ginger, spinach or mushroom), or provencale salad, and cafe gourmand. The updated set lunch menu is available on its official Facebook page. Desserts are made with natural honey from Pindaya, Shan State. Price ranges of each bottle of French wines and Australian wines are from 19,000 to 39,000 Kyats. One glass of wine is around 4,000 kyats.
Special Offer
O'Thentic celebrates " Friend's Tuesday" every Tuesday. People can make new friends around, listening to their selection of songs. On the occasion, O'Thentic propose a new tapas platter for only 6,000 Kyats which is a combination of bread toasted with tomato sauce, garlic and shrimps cooked in lime sauce, bread toasted with red capsicum and mini buckwheat galette with yogurt, lime and coriander. O'Thentic streams violin and guitar alive in some late nights as well.
Opening Hours
Customers can dine in since 7:00 am till 11:00 p.m., daily.
Future Plan
Some more branches of O'Thentic Bar will be opened in the near future. In addition, O'Thentic Bar will cooperate with Myanmar street foods shop for customers who want to try delicious Myanmar foods.
Location & Contact Info
Corner of Yaw Min Gyi Street & Bo Yar Nyunt Street, Dagon Township, Yangon.
Ph 09.449529557, www.facebook.com/othentic.ygn, www.othenticygn.com