Myanmar, India to promote marine transport, trade between port cities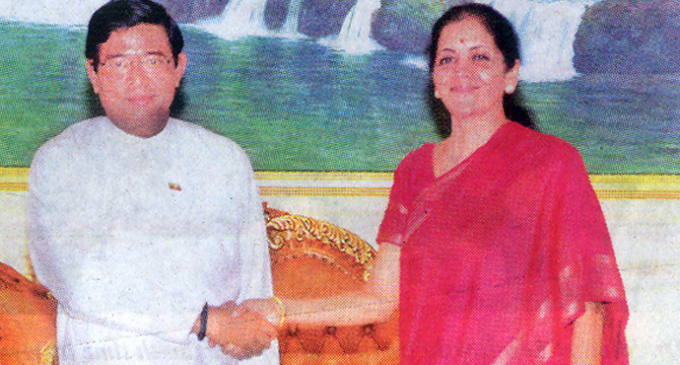 Vice President U Nyan Tun held talks with a delegation led by Minister of State for Commerce & Industry Ms Nirmala Sitharaman of India at the Credential Hall of the Presidential Palace, Nay Pyi Taw, on February 17 afternoon.
They discussed Kladan Multi-Modal Transit Transport Project, smooth flow of commodities between Myanmar and India, promotion of marine transport and trade between port and trade between port cities in eastern coast of India and Myanmar, implementation of transport projects like Imphal-Mandalay bus services for smooth transport of peoples from two countries, systematic establishment of bordertrade camps and promotion in increasing trade volume in 2015.
Also present at the call were Deputy Ministers U Thant Kyaw, U Myo Aung and Dr Pwint Hsan. The Indian Minister was accompanied by Indian Ambassador Mr Gautam Mukhopadhaya.
Credit : Global New Light of Myanmar