Myanmar Executive Forum "Family to Corporate Governance" held at Mandalay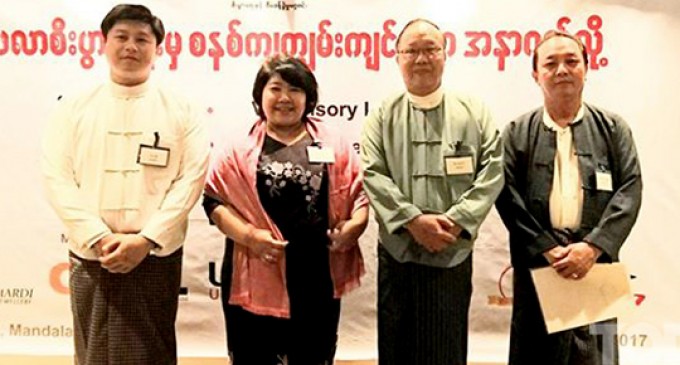 The seminar  titled "Family to Corporate Governance" was held at Hotel Marvel Mandalay on March 19, 2017. During the seminar, Dr Tha Tun Oo, Chief Editor of CEO Business & Management Magazine, gave opening remark. Then, Managing Director of Yathar Cho Industry Limited U Wai Phyo discussed about his  experiences on how he developed his companies systematically throughout these years.
Chairman of V-Advisory Services Limited U Kyaw Tin also discussed about corporate governance theories, what are the key factors traditional companies should know, international trends of corporate governance and current changing business situations of Myanmar.
Founder and Managing Director of AAT Business Center Daw Aye Aye Thant talked about techniques and know-hows which are important for traditional businesses who would like to form a company systematically, what are the consideration factors, and how should they change their companies. After the session followed the questions and answer section.
This Seminar was organized by CEO Business & Management Magazine, with the support of valued sponsors _ main sponsors are  Aung Thamardi Gold & Jewellery, City Mart Holding Co Ltd, U KarKa Company and co-sponsors are Myat Mandalar Tun Express and PAN Sportwears.
Power Points files which were used by the speakers on that day can be downloaded here …