Myanmar to compete in six categories at ASEAN Skills Competition 2014 in Vietnam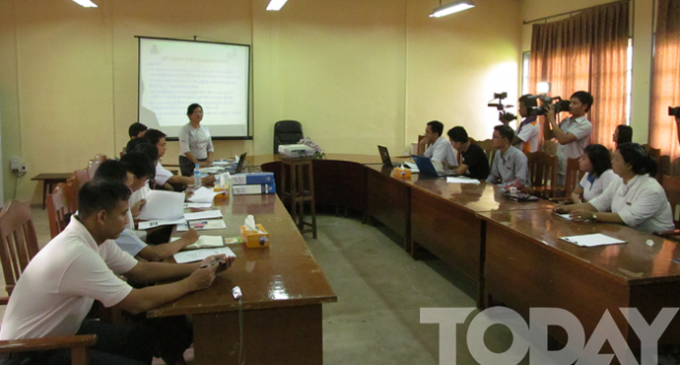 Competitors from Myanmar will participate in the 10th ASEAN Sills Competition in Hanoi, Vietnam from 19 to 29 October, according to the "Organizing Committee For Myanmar Team Participation in The 10th ASC 2014."
At a press briefing on Tuesday at Skills Training Centre in Yangon, committee officials elaborated on preparations for the purpose of Myanmar's participation was to "inform international and regional entrepreneurs of the quality of the country's human resources".
Myanmar nationals will compete in six out of 23 skill categories, including restaurant service, cooking, plumbing & heating, cabinet-making, electrical installation and electronics, with several team members also participating in two performance categories.
It will be the third time for Myanmar to attend the event as it only participated in the 6th and 7th skills competition, officials said.
" Despite not taking part for some years due to various reasons, we will be able to take great pride in the participation of Myanmar in the 2014 event as our country has taken over the ASEAN Chair for the first time this year". said committee member U Kyaw Kyaw Sint.
The official, who is also the vice-president of the Myanmar Tourism Human Resources Development Association, expressed hope that the Myanmar team can bring home medals from the Hanoi competition as they are undergoing intensive training provided by experts in respective areas.
"Participation in teh event will provide an excellent chance for me to demonstrate my skills at a regional event level," Min Hsu Paing, one of the selected participants to compete in cooking, told The New Light of Myanmar. Ref: The New Light of Myanmar