Myanmar Companies and Second Generation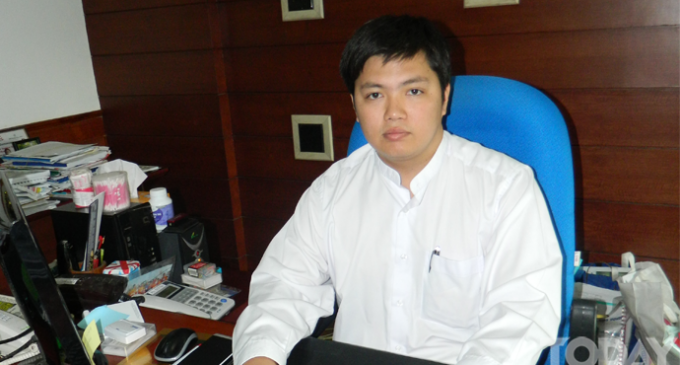 Throughout the world, there is the ongoing existence of family-owned companies which have endured and flourished for years and years. Also in those well-known companies which have gone public, family members still hold the reins or the same families influence the decision-making of the companies to a certain limit. In the world-famous Ford automobile company, William Clay Ford, the grandson of company founder Henry Ford, assumed the duties of CEO and Chairperson and is currently acting as Executive Chairman. In Asia, among the most successful second generation entrepreneurs who inherited their fathers' businesses is Lee Kun-hee, Chairman of Samsung Group. According to Businessweek magazine, the income generated by Samsung Group amounts to 17% of South Korea's GDP.
In Myanmar, the majority of businesses are family-owned. The second generation individuals of some of these family-owned businesses who have taken charge of their respective companies have been approached and interviewed by us and their views on how to maintain and develop their business, how they retain the good legacy handed down by the founder, and how they handle the changes and challenges, are featured in this story.
U Thurane Aung
Managing Director,
Dagon International Ltd.
Dagon International Company was founded by my parents in 1990 as a family business. From the initial 7 employees, now we have over 4,000 and many changes have taken place.
The main difference between first and second generation is technology. Previously, technology was not advanced so there was difficulty in communicating with each other. Now we can use computers, internet, email, etc. to find new markets, to connect with foreign counterparts, to order required items for the company, quite easily. In accounting also, instead of using ledgers, computerized data can be used and thus implementation is swift and management systems have improved.
We were able to change over to some new management procedures for marketing, packaging and distribution. Because of the founder's sound organization structure and good and loyal staff, not many changes were needed. But there was the challenge of making adjustments with the old staff. These years, the number of foreign investors and the number of second generation foreign scholar returnees have also increased so in our businesses, novel ideas and competition have become acute. Management area has also improved a lot. Because of such competition, we are determined to make the company better and to attain more success for the benefit of all.
The main thing is for us to understand the relationship between the founder and customer. Just looking up the figures on paper is not enough. You have to understand the relationship behind it. In addition to this, we, the second generation should have a sense of appreciation and gratefulness. Only then the relationship can be strengthened. And also, the second generation which has inherited customer network should have mutual understanding with the partners. The reason is because in the Founder's time, he had good and close relations with partners but generation has changed and relationships may also change so we need to maintain old relations.
In this age, social media has gained momentum and also, the number of business matchings, forums and seminars have increased which makes networking much easier. We can see that business entrepreneurs can form joint ventures more easily. Formerly we had a variety of business units but now that demand has risen, we have concentrated on each unit and we are making efforts so that once the name Dagon International is mentioned, people may know what we do in principle and how we stand in the market.
The profits we have gained since the company started have been re-invested in the business. In the expansion of the company, we availed ourselves of the assistance of the banks. Furthermore, through co-operation with other businesses, finance matters, human resources and technology have improved and we also gained access to new markets. Formerly, we had success at a regular pace. Now we aim for leapfrog success and we are implementing relevant measures. I feel that only if we prepare in this way, we will be ready to compete with foreign companies when the time comes.