KAYIN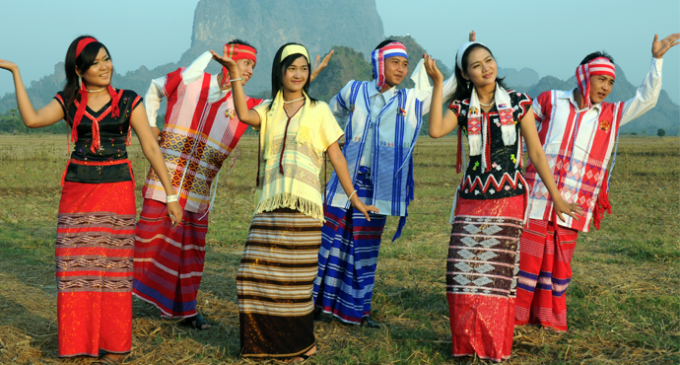 The Kayin tribes consist of people of many ethnic groups. A thesis compiled by Kaw thu lei in 1965 stated that there were eleven ethnic groups, including the Sakaw Kayin, Poe Kayin, Bwe Kayin, Moeneiphwar, Thelwephwar, Gekho, Geipha, Palachi, Mopwar, and Kayin Phu. The two largest groups, and most well known, are the Sakaw Kayin and the Poe Kayin, and it is these two groups that the other ethnic groups stem from.
Kayin State is 11,090 Square miles wide and borders Shan State and Kayah State in the north, and Taungoo, Thahton and Mawlamyaing district in the west. The Thai border runs along the south east side of the State.
The Sakaw Kayin and Poe Kayin live in Kayin and Kayah States, but they also live with other tribes in other states and divsions. The Poe Kayin mainly live in Pathein, Myaungmya, Maupin, and Hanthawaddy Districts; whereas the Sakaw Kayin mainly live in Hinthada, Phyarpon, Bago, Pyay, Tharyarwaddy, Nyaung laypin, Taungoo, Shwekyin, Kyaukkyee, Htantapin, Thantaung, Bawgalee, Laketho and Mawchi Districts.

The Kayin mainly wear their traditional clothes during festival time. There is only one village, Phutakhit, which continues to wear their traditional attire all the time. The village is located next to the Tharmyinnha monastery on the road to Pa An. The men of the village keep their hair long and tie it up into a top knot. The villagers are Buddhists and often wear their prayer beads around the necks. Most of the villagers focus on weaving to generate an income, and some also perform dances in the different villages in Kayin State.
Photo by U Hla Myint Swe