Flora in Myanmar Culture Banana [Nget Pyaw Thi]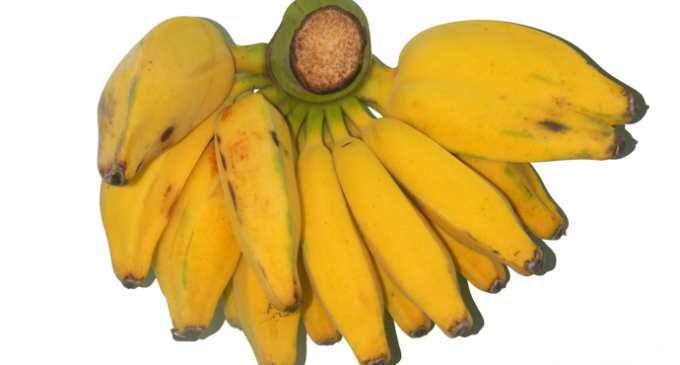 Widely and commonly called and known as "banana" is botanically defined as "any several tree-like tropical or sub-tropical plants of the genus Musa or M. Sapientum"It 'is a widely cultivated species having long broad leaves and hanging clusters of edible fruits which are mostly crescent shaped. Banana fruits have normally white pulpy flesh with thick and easily removable yellow or reddish skin. Though considered to be African origin Myanmar can clain that it is Myanmar native; because a variety of it either grows wild or is cultivated across the county. To give a few names of varieties are [1] Hpi Kyam [2] Thi Hmwe [3] Nant Tha bu [4] Thu Ngwe Sa [5] Hsin Un [6] Hsin Swe [7]Shwe Nget Pyaw [8] Wet Malut [9] Nget pyaw Chin [10] Rakine Nget Pyaw.
The entire banana tree is useful. Human, animal and insect like banana. Not only fruits, but also its stalks and roots are edible as curries or ingredients in cooking Mon Hinga [fish noodle]. Tender banana stalks are a must ingredient. Its tender roots may also be added for more delicacy. Banana fruits have different tastes and feelings – buttery, cheesey, yoghatry, and jammy. So banana fruits are boiled, cooked, fried, dried and pressed, seasoned with glutinous rice or other sweet cakes and packed with banana leaves ."Phet-hote" means packed with bananas leaves.
Bananas leaves are spread out on which cooked rice is placed at mass reception in the countryside. Banana leaves are turned into cups by means of thin bamboo wedges called "Phet Kwet" "Leave Cup" to contain curries or dessert. Guests pustake of his share placed in his front. Animals eat up the leftover, including the banana leaves. There is no pollution problem.
Bananas have a very important role in Myanmar rituals and ceremonies. To welcome the V.I.P.s [King, President, Prime Minister or head monk] a special walkway called "Min Lan" is created with white sand spread, lined with banana trees with buds and fruits set up on either side, fenced by a makeshift bamboo fences of diamond shape.
On all religious or social occasions and ceremonies Kadaw Pwe is a must "fruit arrange-ment" In a raised container, a green coconut in the middle and three bunches of bananas around it with eugenia [Tha byey] sprigs, lit candles and incence sticks is placed in the front of the homage payers to pay respects to the Buddha, the Dhamms or the Sanghas, parents, teachers, Bosses or Superiors to gain merit, to apologize for the committed sin or beg pardon.
Bananas are available in all seasons, Summer, Monsoon, winter, at all places, at schools, monasteries, hospitals, bus stops, every road and corner, and affordable for the grass roots. Recommended for nourishment, healthier recovery as well as simple natural medicine for all diseases. Banana leaves are used for healing skin diseases and fire or hot boiling water burns.
At Myanmar novitiation, ordination and ear-boring ceremanies, artistically arranged Kadaw Pwes are really eye feed. Long banana leaves are turned into intricate layers of designs looking like tiers of Myanmar architectural roofs with small scented natural flowers inserted representing the legendary Mount Menu.
Owning an onchard of banana trees is a social prestige for a Myanmar countryman. However there was a time when miss informed people cut down and destroyed banana plant- ations on the ground that banana trees dry up all soil water. But plant scientists have proved that banana trees retain water especially rain water and fertilize soil.
We have pride of place for Myanmar Bananas in Myanmar visual, performing and literary arts.
Let us not forget one of the hits of west Indian world-renowned vocalist Harry Bel-fante's Banana Boat Song.
Maha Saddhama Jotika Dhaja Sithu Dr- Khin Maung Nyunt.