DFDL Celebrates 20th Anniversary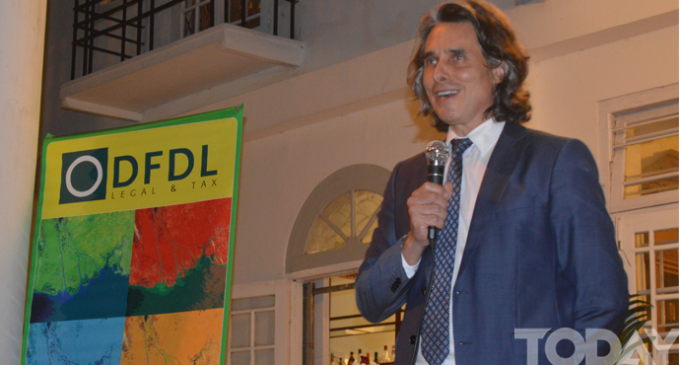 In celebration of DFDL's 20th anniversary, the Myanmar office held a celebration on Wednesday 22 October with valued clients, business partners, government officials and DFDL staff in attendance. The 20th anniversary comes as DFDL is taking part in landmark deals such as the Pan Asia Majestic Eagle Limited (PAMEL) non-resourse cross-border financing deal, the first of its kind in Myanmar.
The DFDL story began in a modest shop house in Vientiane in 1994. DFDL has since expanded to 12 offices in 8 countries with more than 130 local and foreign legal professionals and over 300 staff. "DFDL is unique in that it has been present throughout Myanmar's opening up and subsequent reform" said William Greenlee, Managing Director of DFDL Myanmar. "Our history in ASEAN and long established presence in Myanmar is a point of pride for DFDL".
DFDL partner and Managing Director of the Naypyidaw office James Finch gave a short speech at the anniversary celebrations recounting his 15 years in Myanmar and thanking DFDL staff for the office's continued success. DFDL expanded to Myanmar in 2005, opening an office in Yangon. In July 2013 DFDL became the first international legal and tax advisory firm to open an office in Naypyidaw, allowing the firm to better serve client needs. The Myanmar office now has over 30 local lawyers and foreign legal advisors providing in depth legal and tax advice.