Developing Myanmar Waters Sustainably: the Netherlands and Myanmar join hands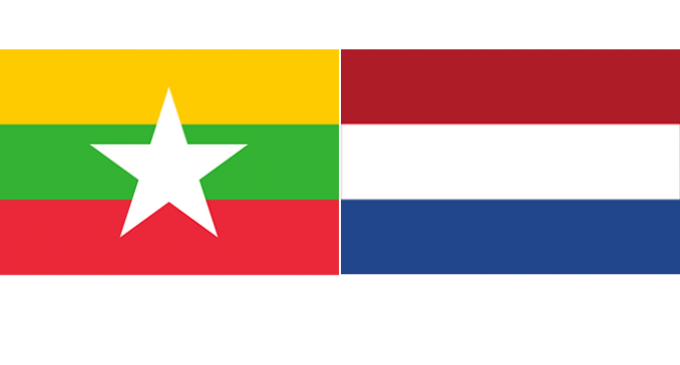 Between 3-5 June 2014, the Netherlands Minister of Infrastructure and the Environment,  H.E.  Melanie Schultz van Haegen visits Myanmar for the second time to further discuss support of the Netherlands to Myanmar in the area of Water Management.
Myanmar and the Netherlands, both countries with huge and low lying deltas formed by large river systems, share many common challenges in the area of water management. The Netherlands offered last year to not only share their unique experiences in dealing with these challenges that were gained over centuries, but also share the experiences in successfully aligning the complexities of social, economic and ecological interests in densely populated areas.
In May 2013 a Memorandum of Understanding on cooperation in the field of Integrated Water Resources Management was signed between the Netherlands and the Government of the Union of the Republic of Myanmar. Since then a capacity building programme started, supporting Myanmar in building up knowledge about water management. Also assistance and training was given to collect data necessary for the modelling of the rivers and the waterways. Many workshops and trainings have been held with relevant organisations and with all the Ministries involved like the Ministry of Transport, Agriculture and Irrigation, Environmental Conservation and Forestry, etcetera.
In March 2014 a High Level Expert Team consisting of Professors of the well-known Technical University in Delft, Water Governance experts and of experts from local Water Boards met with the Expert team of the National Water Resources Committee of Myanmar to exchange expertise and ideas. In addition a consortium of Dutch Companies with excellent water expertise has been working together with Myanmar counterparts on a strategic study on Integrated Water Resources Management in Myanmar that will be finalised in November 2014.
This second visit (3-5 June) of the Minister will focus on the results of one year of cooperation, and look into future support to Myanmar's Integrated Water Resources Management (IWRM). Bilateral meetings will be held with representatives of the National Water Resources Committee in Nay Pyi Taw and with several Union Ministers. On June 4, the Minister will hold a keynote speech during the Seminar: Developing Myanmar Waters Sustainably: from Vision to Implementation, a jointly organized seminar that will take place in Park Royal Hotel, Nay Pyi Taw. The Minister and her business delegation will visit Mandalay and its waterways on June 5.
The Minister will travel with a business delegation of Dutch companies specializing in water techniques and water engineering.