Daw Soe Sandi Owner of Hotel Esta and The Brunch Society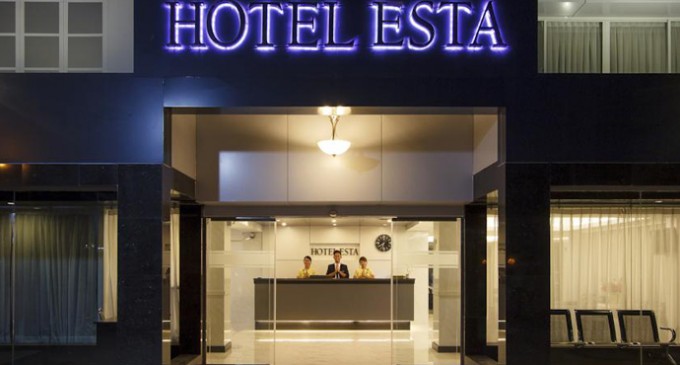 A little elaboration on Hotel Esta Please…
I must have been inadvertently involved because I don't have any service industry experience or training. The set up took place beginning renovation. Neither high and nor budget, the hotel is about mid-level class. So it suits normal business travellers and tourists who want to use a neat and tidy hotel at no great cost. Therefore occupancy is good still. There are regular guests and most business travellers are from Singapore, Japan and European countries.
The launch of The Brunch Society and what research and preparation went into it…
Opening a restaurant was under consideration along with the hotel operation. It was opened soon enough after the hotel's renovation. Customers are aged 20-40 mostly.
The shop's location in city centre makes for accessibility to more people and its being easier known. The menu has Thai food with twist for the Myanmar palate, International favorite burgers and bar – oriented dishes.
The raw materials in use are local produce mostly. Beef is imported from Australia. Seasonal produce of the country are used as much as possible and when out of season, they have to be imported. Consultant chef is a Thai, with a Degree from a Culinary School in the US he has had some experience and runs his own restaurant in Thailand. Here he is training other chefs. This restaurant has about 30 employees.
Success for long term means…
One has to be conscious of trend and what types of food are in favour, and follow by maintaining an update. If a dish unsalable, the reason must be identified. Know for yourself which restaurants are going what trend. And observe successful restaurants.
What difficulties are encountered on opening your restaurants?
Competition was intense at about the time of our shop's opening. Just as soon, qualified employees declined in number. We found it bit difficult to find recruits.
You have returned after 30 years in Singapore. What difficulties do you encounter in doing business?
The difficulties are not of much importance. I have learnt Myanmar Language well enough in Singapore to speak and write.
Your Family's diversification and expansion of business…
Currently our family is into trading, including money changer. Then there is running a hotel, myself being the first family member to open a restaurant. I am so absorbed in hospitality industry that another restaurant is under consideration to be opened by October. It is to be ne branch of The Brunch Society but will use another concept.
Future Program
A hospitality group will likely born to provide quality service concerned with hotels, restaurant and catering service. Hopefully other shops will be linked in for operation under that Group.