Credit Card issued by M.O. Bank and Union pay International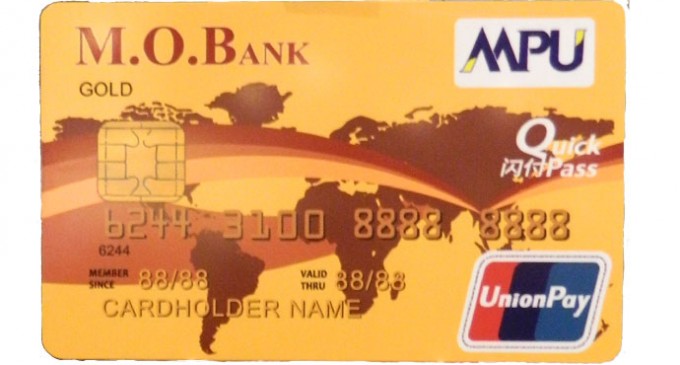 Issuing of the MPU Co-Brand Credit Card was explained to the press on 28.7.2016 at PARKROYAL Hotel, Yangon. The Card, in interface (contact & contactless) system, added on with Quick Pass technology for use locally or internationally. The advantages: no interest is charged if it is reimbursed within 45 days, no need for money changing on going abroad, it is usable advance up to credit limit, and no worry even when the card is lost.
The card will be issued in third week of this August, and get access in any MOB Branch by users aged 21 above with annual income of Kyat 6 million and above.