Beauty in the Pot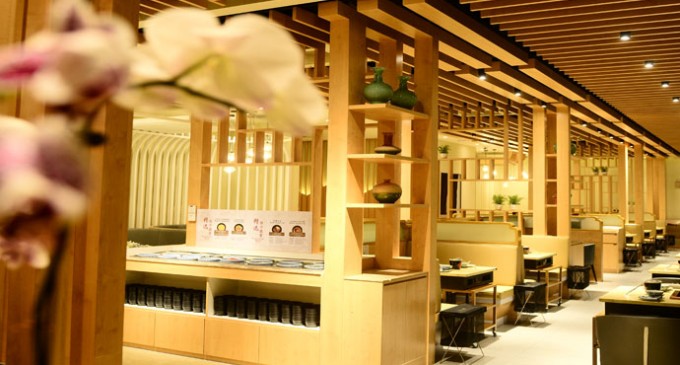 On the weekend, we had our meals at Beauty in the Pot, where the taste of Hot Pot, well-known in Singapore can be tried. Our family had Beauty Collagen Broth, which enhances the skin, and Spicy Nourishing Broth, which is very suitable for health, in Double Pot. We ate with great relish due to clean and fresh meat, fish and vegetables, as well as unique flavor and Hot Pot broth.
Hot Pot broths of Beauty in the Pot include such six types of selection as Beauty Collagen Broth, Spicy Nourishing Broth, and Longevity Wide Pine Mushroom Broth for vegetarians, Vitamin C Tomato Sweet Corn Broth, Herbal Drunken Chicken Broth and Cooling Coconut Broth. Single Pot with only one broth, Twin Pot with two broths, and VIP Room Individual Pot for a person are available in three kinds of pots, with prices ranging from 6,000 kyats to 15,800 kyats.
In addition to clean and fresh meat and fish, seafood, meat balls to eat in Hot Pot and Signature Homemade Fish Tofu of Beauty in the Pot, over sixty kinds of fresh vegetables are also available. The unique point is that customers are provided  the calculation of how long to take time to boil meat balls, meat rolls, vegetables and mushrooms which are added in Hot Pot, and the staff also give a careful explanation.
The decoration of the shop looks warm, and has clean and tidy private styles. So it is a good place to sit freely and happily with family and friends. Besides, VIP rooms are available for individual customers and they can enjoy single- hot pot in peace and quiet. As for Member System, Member Card can be bought with 30,000 kyats per card, and Members, once they have come and eaten, can receive a rebate for next time. The life of a card lasts a year and old members can exchange a new card with 3,000 kyats.
The opening hours are from 11 a.m to 12 at night and there is no closing day. For Hot Pot fans who can not only have Hot Pot and but also be more healthy, the location of Beauty in the Pot is No. 42 (A), Sayar San Street, Bahan Township, and its contact number is 09252221188.